We Take Workplace Safety Very Seriously
Your search for a comprehensive workplace safety website is over.  OSHA.net is a website devoted to workplace health and safety training and education.  Our mission is to help top executives and owners, safety managers, human resources directors, line managers, and employees in every industry act proactively to create a healthier, safer workplace and to comply with OSHA regulations designed to insure a healthier, safer American workforce.
The company behind OSHA.net is OSHA Pros LLC. OSHA Pros, headquartered in North Richland Hills, Texas (between Dallas and Fort Worth)  provides on-site and online safety training, industrial safety consulting services, mock OSHA inspections, risk assessments, expert safety testimony in court cases, and any other advice and guidance a company might need to deal with worker health and safety.  The staff at OSHA Pros consists of Certified Safety Professionals and other seasoned safety veterans with decades of experience in helping companies not just to work safely, but also to do so in the most practical and affordable manner possible.
Construction, Industrial, and Office Safety
Whether you are interested in industrial and construction safety or office safety, OSHA.net is your one-stop web portal to learning, understanding, and finding training and consulting that will help your business succeed in its most important mission: keeping your workers healthy and safe.  Occupational safety doesn't happen by chance.  And neither do most accidents.  We can find what approach will help you succeed in promoting job safety and preventing incidents and accidents.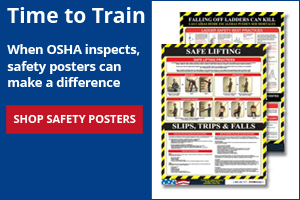 And if you need the "soup to nuts" approach, we can handle that assignment as well.  Ask us about how we can put together a comprehensive safety program you can use for your business or job site.