On-site OSHA Training that Comes to You
Interested in OSHA training courses that come to your company or Job Site?  That's one of our specialties, with OSHA-Authorized trainers and experience conducting OSHA 10 or 30 hour courses (for construction or general industry), HAZWOPER training, confined entry space training, competent person excavation training, and more.  More Information about On-Site OSHA Training.
Mock Inspections to Test for OSHA Compliance
Wonder if your company or work site would pass an OSHA inspection?  Concerned about what might be the consequences if you fail an OSHA inspection?  Then you should consider a mock OSHA inspection from one of our experienced safety professionals.  We come to your site and put your company through the paces of an OSHA inspection, but with one crucial exception: if you fail one of our mock inspections there are no fines!  Instead, we give yo recommendations for how to pass a real inspection so you can be ready. More Information about Mock Inspections.
Industrial Hygiene, Air and Noise Testing
How safe and healthy is your work environment?  Often in the safety business we think in terms of accidents and injuries, but good industrial hygiene includes healthy air for employees to breathe and a safe noise level that doesn't damage worker's sensitive auditory equipment.  Our trained and experienced safety consultants will test not only for obvious airborne dangers like carbon monoxide, but also for less obvious, but no less deadly, workplace hazards such as Silica dust.  We will measure not only the level of noise, but will recommend ways to safeguard against necessary noise in the work environment.  More Information about Industrial Hygiene, Including Air and Noise Testing.
Trenching and Excavation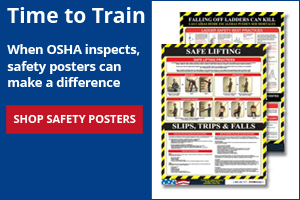 Every week somewhere in the United States a worker dies in a trenching or excavation accident.  Many more are injured.  Bad as this is, it is far lower than the 90 fatalities per year prior to the enactment of OSHA standards in 1989.  Trenching and excavation is an area of construction where OSHA has determined online training is simply not a good substitute for on-site training, and so we can provide training and consultation related to trenching and excavation at your company or job site.  More Information about Trenching and Excavation Training.
OSHA Expert Consultation and Expert Witness Services
Our expert safety professionals have years of experience in supporting a legal team through professional safety consultation and expert witness services.  More Information about Consultative and Expert Witness Services.