Online Course: Hazwoper 24 Hour Training
Price: $209
Price: $155
Register Now!
---
There are so many good reasons to take your Hazwoper course online. It's fast, easy, and only costs $155. The online 24 hour hazwoper course offered by OSHA Pros is the most advanced, interactive, and up-to-date course available. Discounted Group Rates and Corporate Accounts are also available if you have five or more people to register for a course (contact us for details).
Online Training Highlights:
You can log in and out to train at your own pace.
Your course is available to you 24/7; You can also log in from different computers.
Print out your personalized certificate of completion the minute you finish your HAZWOPER training course.
Course Details:
This HAZWOPER training is the 24 hour course (hours of instruction, that is).  Employees who are going to an "Uncontrolled" toxic waste cleanup that's been ordered by the feds are required to have it.
The course itself goes into a pretty wide range of issues that have to do with recognizing dangers at those work areas.
OSHA developed these HAZWOPER program requirements so that workers at hazardous work sites will be protected.  OSHA also has of course a lot of regulations to make sure that the health and safety of employees is given a priority.
Beyond just identifying dangers, the course also teaches available precautions and ways for a worker to protect themselves and others so that unsafe situations that lead to injury or incidents can be reduced or even eliminated.
Note: Beyond the 24 hours of training workers will also need to receive a day of field training under a competent supervisor before they can get certification.  The field training is not something that comes with the course, the student's employer has responsibility for that.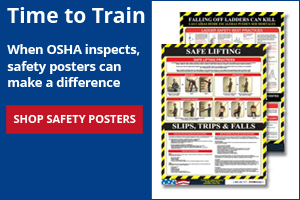 Trainees may also need extra instruction when it comes to PPE (Personal Protective Equipment).  Suiting up and unsuiting is a key thing in many situations and is specific to different situations.  In all cases it needs to comply with OSHA's 29 CFR 1910.120 regulations. This additional training is customarily done at the job site by the student's employer.
All online courses powered by 360Training.com. Customer Support at 1-800-442-1149. Email: outreach-trainer@360Training.com