Online Course: Hazwoper 40 Hour Training
Price: $305
Price: $245
Register Now!
---
There are so many good reasons to take your Hazwoper course online. It's fast, easy, and only costs $245. The online 40 hour Hazwoper training course offered by OSHA Pros is the most advanced, interactive, and up-to-date course available. Discounted Group Rates and Corporate Accounts are also available if you have five or more people to register for a course (contact us for details).
Online Training Highlights:
You can log in and out to train at your own pace.
Your course is available to you 24/7; You can also log in from different computers.
Print out your personalized certificate of completion the minute you finish your HAZWOPER training course.
Course Details:
HAZWOPER training is required for workers that perform activities that expose or potentially expose them to hazardous substances.
This 40 hour training is specifically intended for employees and supervisors who are doing clean-up projects (voluntary or not), who are responding to emergency situations, and who have responsibility for disposing of or storing hazardous materials or who have responsibility for sites with hazardous waste that aren't controlled sites.
The course will cover things like:
Protection from toxic chemicals
Getting rid of dangerous substances
Keeping workers safe
OSHA's environmental regulations
Basically the instruction covers the topics that you can read about in OSHA 29 CFR 1910.120 (you can read it for yourself of course, if you enjoy that kind of thing)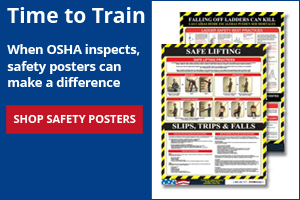 Note: Trainees must have site-specific hands-on training in the donning, doffing, and use of the Personal Protective Equipment and/or supplemental equipment that is required for their jobsite(s) in accordance with 29 CFR 1910.120. This additional training is typically done at the jobsite by the student's employer. Workers must then have at least three days of actual field supervision at the site with oversight provided by a trained and seasoned supervisor.  (The student's employer is responsible for arranging this part of the requirement.)
All online courses powered by 360Training.com. Customer Support at 1-800-442-1149. Email: outreach-trainer@360Training.com