OSHA 311 – Fall Protection / Fall Arrest Systems
This comprehensive online fall protection training course covers the requirements and criteria for Fall Protection / Fall Arrest Systems addressed in the Occupational Safety and Health Administration's (OSHA) standards 1910 and 1926, with particular emphasis on fall protection requirements contained within Subpart D for general industry, and Subparts L, M, R, and X for construction. This course is offered in partnership with the Rocky Mountain Education Center (RMEC) OSHA Training Institute – Region VIII.
Tuition:
$595
This course is designed for:
Superintendents, Foremen, and Leadmen
Safety Coordinators, Managers, and Directors
Competent Person for Fall Arrest / Fall Protection
When you finish this lesson, you should:
Understand the elevation stipulations for utilization of protective devices (harnesses, restraint, systems, etc.) and how to set-up in everyday industrial work, as well as conventional and steel high rise construction jobs
Comprehend regulations for working close to unguarded edges
Have the capacity to give an understandable explanation and model the acceptable ways to use a protective "harness" system
Discern proper time and place for utilizing safety nets
Be functional at using guardrail systems
Know what the special requirements are for scaffolding
Point out the characteristics of fall restraint systems and describe how they function
Be knowledgable of the significance of determine safe load limits in relation to safety fall protection such as nets, harnesses used for protection, guarding, edge protection (e.g. toeboards), and the several parts of a systematic approach to fall protection
Testing: All module quizzes require a score of 70% to proceed forward in the course. The final exam also requires a minimum score of 70% to print qualify for your certificate of completion.
Course Completion: Once you have completed the course, you may print your RMEC certificate stating that you have completed this training.
Course Credit:  24 hours. Train at your own pace. Trainees also qualify for 1.9 IACET Approved CEU's, and 2.0 Safety CM points.
Tuition:
$595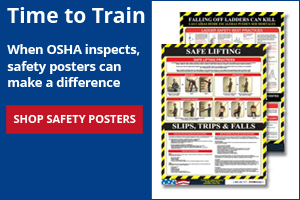 All online courses powered by 360Training.com. Customer Support at 1-800-442-1149. Email: outreach-trainer@360Training.com