What is OSHA 30 Hour Training?
Safety is always in season. OSHA's outreach program teaches workers invaluable safety practices to minimize the risk of on-the-job accidents, reduce costly machinery replacements, and ultimately save lives. Efficient and adaptable, OSHA 30 hour training courses have helped millions of workers achieve a higher standard of safety. Best of all, employers can choose one of two flexible OSHA courses tailored to their employees' needs.
Benefits of OSHA 30 Hr Training
As the standard in industrial safety, the OSHA 30 hour course teaches workers how to:
Identify potential safety hazards, e.g., lack of space around electrical equipment.
Reduce these hazards through proper handling of equipment, proper arrangement of the workplace, or donning the proper personal protective equipment (PPE).
Eliminate these hazards in the future.
Report hazards to managers to create a safer work environment for all.
OSHA 30 Hour Training Options
OSHA currently offers two 30 hour training programs:
The OSHA 30 hour construction training program is designed for field managers and safety supervisors. The course provides a comprehensive overview of compliance topics specific to the construction industry.
The OSHA 30 hour general industry training program provides an overview of common workplace safety issues. It serves as an effective introductory course for new workers and as a refresher course for managers or long-time workers.
Enroll in 30 Hour OSHA Training Today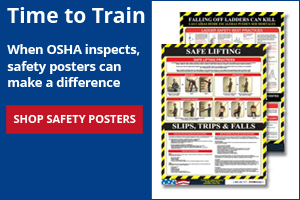 If you're ready for your business to achieve a higher standard of safety, enroll your employees in OSHA 30 hour training today. OSHA Pros offers convenient online classes that fit any schedule. Students can access course materials 24/7 and will receive a free study guide. Once enrolled, students can progress at their own pace to ensure they understand the material. As long as they complete the course and survey within six months, students will earn a Department of Labor card denoting their mastery and commitment to workplace safety.
OSHA workplace safety compliance doesn't just benefit your employees; it shows your customers and business partners your high quality standards and dedication to your craft.