OSHA Training Courses Can Be Conducted at Your Company Location
If you want OSHA training to come to you, we can help with that.  It doesn't matter if you're in San Diego or Bangor Maine, we have experienced safety professionals who are also OSHA Authorized trainers and who fly all over the country giving OSHA Outreach training to groups of 5-50 workers.
Online OSHA training, which we also provide, is a great option in many circumstances. But sometimes nothing will substitute for live, in-person safety training.  On site training is perfect for large groups of workers, or in situations where worker compliance with self-directed training isn't as good as it should be.  Instead of constantly reminding employees to complete their training, an on site class makes sure that all workers are trained and complete the training according to a company-mandated schedule.
Additionally, we can tailor our on site training to the specific situation you have at your work site.  If you are facing any safety challenges that are of particular importance or are particularly problematic, we can make sure that our skilled trainer puts special emphasis on those portions of the class that address it.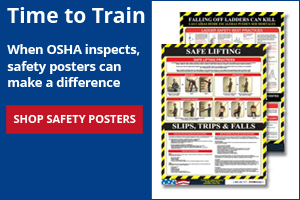 In order to get started with a quote for on site training, either give us a call at 866-442-OSHA (6742), or fill out the quote request form on our Contact Page.