The Benefits of OSHA10 Safety Training
Since 1971, OSHA workplace safety training has helped companies protect workers and avoid costly legal proceedings. Today, countless workers continue to benefit from OSHA10 courses. The OSHA 10 hour safety course helps workers identify, avoid, and correct on-the-job hazards. Workers learn about the crucial Focus Four hazards, and how to protect their legal rights. While not mandatory in all states, the OSHA 10 hour program is an affordable way to foster a culture of workplace safety.
Through OSHA 10 hour training, workers learn how to avoid electrical, chemical, and mechanical dangers they may not know existed. A study of the economic and social benefits of OSHA10 produced several key findings:
Reduced workplace accidents from OSHA10 courses helps workers, companies, and taxpayers save money.
The complete benefits of an OSHA10 program can extend far beyond economic measures.
OSHA 10 hour general industry safety programs have set a new standard for mandatory health and safety training programs.
As a business owner or manager, you may wonder how effective a 10-hour course can be. While short, the OSHA10 program is taught by industry experts who cover an array of topics and provide tailored training to fit your workers' needs. For example, if you work in the electrical industry, OSHA instructors can focus on LOTO training and provide hands-on training on arc flash prevention. Training also helps workers become proactive in asking employers about safety practices before performing hazardous tasks.
Enroll in OSHA 10 Hour Training Today
10 hour OSHA online construction training: a flexible option to achieving regulatory compliance. The program covers hazardous materials, fall prevention, tools and personal protective equipment, and other critical topics.
OSHA 10 hour general industry safety course:​ provides a broader look at workplace safety. Topics include emergency action preparation, machine safety, personal protective equipment (PPE), electrical and chemical safety, and communication of potential hazards.
Online courses available 24/7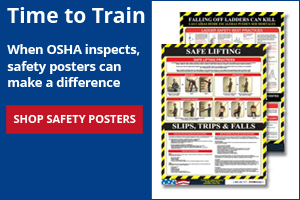 Like the construction safety course, the general industry safety course is available 24/7. Workers can log in to online training at any time and complete the program at their own pace. Graduates of the program will receive their DOL wallet card within 8-10 weeks of course completion, in addition they can print off their completion certificate as soon as they pass the course. Ask about group rates and corporate discounts.
Learn more about on-site OSHA compliance training by filling out the form on the right-hand side of the web page.