Online OSHA Training Courses, OSHA 10 and 30 Hour Construction, OSHA 10 and 30 Hour General Industry, and HAZWOPER
View our full Online Course Catalog here!
OSHA 10 and 30 Hour Training Online
The Occupational Safety and Health Administration (OSHA ) has suggested that employers encourage employees and contractors to obtain safety training courses in order to reduce workplace injury. OSHA established the Outreach Training Courses for just such a purpose.  Our OSHA Outreach Training courses are the most advanced, interactive, and up-to-date courses available. Each 10 and 30 hour course also comes with a FREE PDF study guide that the student can print for use along with their course; the perfect study aid!
OSHA Construction Outreach Courses
OSHA General Industry Outreach Courses
HAZWOPER Training Online
Osha.net also provides online training for all Hazwoper Wallet Cards also!
The primary advantages of taking an online 10 or 30 hour safety course are:
start training immediately upon registration
start and stop whenever you want
access to your course 24/7
print a certificate of completion as soon as you finish
you OSHA Outreach Wallet card will be sent in the mail within 8-10 weeks
The OSHA Outreach Training Courses available for online delivery are the 10 Hour General Industry Outreach Training Course the 10 Hour Construction Outreach Training  Course , the 30 Hour General Industry Outreach Training course , and the 30 Hour Construction Outreach Training Course. Companies and organizations with five (5) or more trainees qualify for significant Group Discount Rates , and OSHA Pros USA offers Corporate Accounts as well.
OSHA Hazwoper training courses based on 29 CFR 1910.120 that are available online include the 40 Hour Hazwoper Training course, the 24 Hour Hazwoper Training Course, the 8 Hour First Responder Training Courses, and the Annual Hazwoper 8 hour Refresher Course. Group discount rates and corporate accounts are available for these courses as well.
The OSHA 311 course on Fall Arrest Systems and Fall Protection is also available online, as is the OSHA Electrical Standards course. These comprehensive courses are offered in conjunction with the Rocky Mountain OSHA Education Center (RMOEC).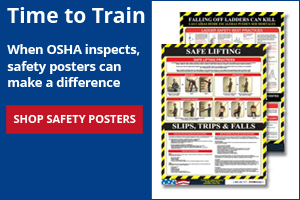 You can find links to a wide variety of online health and safety training through this site.  Contact us if you would like personalized assistance at 866-442-OSHA.
All online courses powered by 360Training.com. Customer Support at 1-800-442-1149. Email: outreach-trainer@360Training.com